This year's Winter Fancy Food Show exhibited some new and exciting trends in the specialty and gourmet food markets. Some of the most popular ingredients or trends involved the following foods:

Cookie Dough, Cake Batter
Endulging the child within us, these snacks offer a safe alternative to eating the real thing with raw eggs and risking salmonella or other bacterial infections. These flavors appeal to the sugar addict, and the neverending assault on healthy sugar-conscious diets. Despite all the food research, and all the healthy alternatives, it seems almost certain that sweets will always be in demand, whether they are marketed as "healthy" sweets, "all-natural" or "sugar-free" aka fake-sugar.
Waffles
The lazy-Sunday breakfast staple proved to be a popular thing at the series, appearing in formats which range from sweet bites (waffle chips, anybody?) Into a miniature protein-packed waffle sandwich encasing eggs and sausage, to antique stroopwaffles. In the past we've seen KnowBetter brand waffles which are made gluten-free from a variety of superfood including quinoa and coconut perform exceptionally well in the health food space. But how far will waffles go in the health food space is yet to be determined.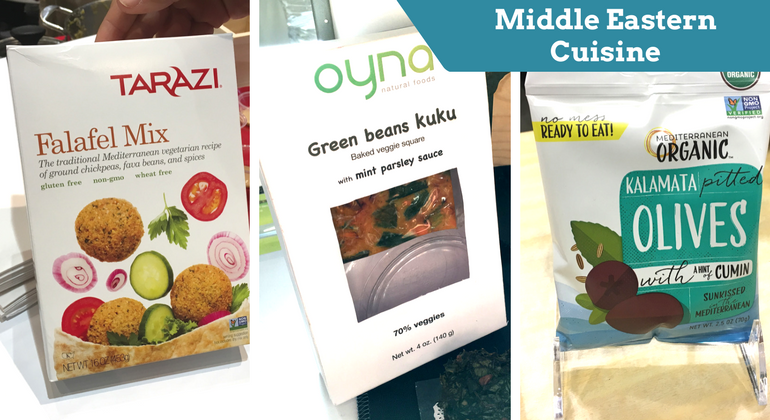 Middle Eastern Cuisine
Many Americans have not expanded their understanding of Middle Eastern cuisine past hummus. Both new and present brands displaying at the Fancy Food Show found products which exhibit the ingredients and cooking methods in Middle Eastern nations. There was Kuku, a savory, veggie-based Iranian dish held together with a small amount of eggs and garbanzo bean flour and even tahini paste from forward-thinking, small brands such as Obour Foods, which blends tahini with date syrup and pomegranates for a sweet take on a Middle Eastern Tradition.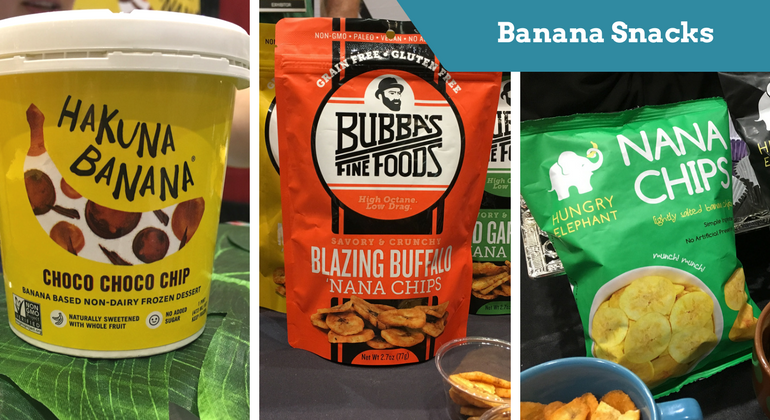 Banana-Snacks
Many health fanatics are well aware of the nutritional benefits of the banana. They are easy to carry, grab-n-go, and pack a nutritious punch while also being fullfilling and satisfying. Despite this, in recent years, it has been rare to see any brands launching banana products. This year we are seeing bananas being used as an alternative to dairy. Many are familiar with the banana oatmeal cookie recipe, when bananas becomes overriped, but how about substituting bananas in icecream, afterall, frozen bananas when whipped just right can come out exceptionally creamy. The key is finding the correct recipe to make that creaminess last in the freezer.
Additional Mentions
Tea-infused products are also a growing category as there are many benefits from the many varieties of tea available. We are seeing more of the high end green tea in the form of Matcha being a buzzword and superfood in these products as well as the fermented bubbly-tea known as Kombucha also infused into products.
Grab-n-go products continue to grow as society shows no signs of slowing down. Even looking at services like Blue Apron that offer fresh produce delivered to your home with quick and easy recipes to make homecooked meals more maneageble for the busy family.
One thing is for certain, these food shows are growing each year, as entrepreneurs as well as seasoned brands continue to bring fresh innovative ideas to the table as well as put a new spin on old fashioned favorites. Variety is one thing not lacking the Fancy Food Show!
Source: New Hope Network